Labs64 NetLicensing - Orange Weeks Offer - 64% OFF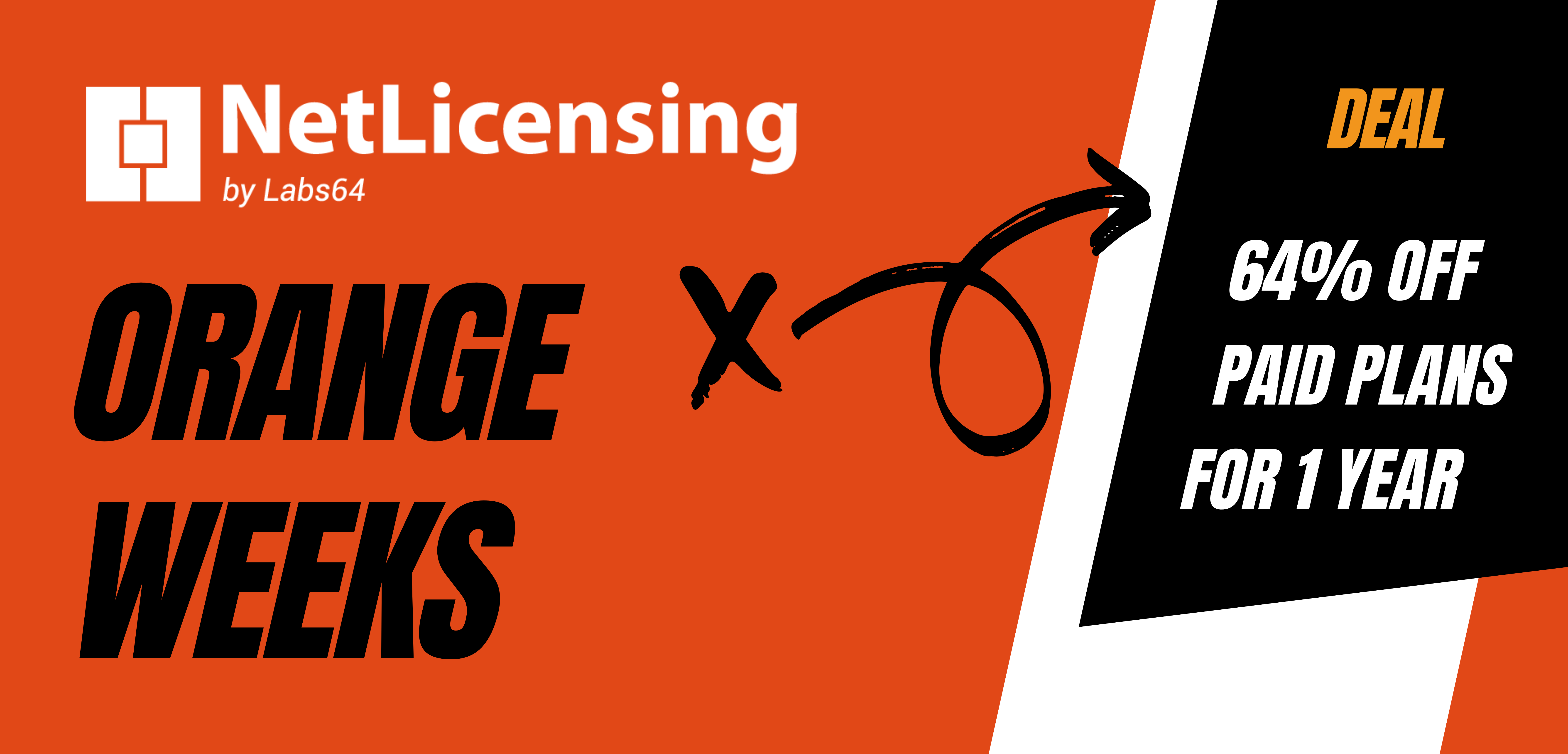 This year we introduce a new most asked - Labs64 NetLicensing Orange Weeks!
Labs64 NetLicensing is now holding a major 2-weeks promotion that begins on 22th of November and will end on 5th of December 2021.
NetLicensing Orange Weeks Offer
We are happy to offer 64% OFF Basic, Premium and Enterprise Plans for 1 year for all new NetLicensing customers!
This is a great time to add an enterprise-grade License Management and Automation capabilities to your digital products and services.
How to Enter
Don't miss these great specials!
Register for a new NetLicensing account with the code ORANGE2021 between November 22 and December 5, and qualify for the NetLicensing Orange Weeks 2021 offer!
Happy Licensing
Image Credits: NetLicensing
Related Posts