NetLicensing Extension for Zoho CRM
Labs64 NetLicensing for Zoho CRM integrates your customers' entitlements in NetLicensing with your CRM system. The extension adds a new "Customer Number" field to the Accounts module which will be used to retrieve all available licenses for a particular vendor.
Key Features
Use Zoho CRM as one-stop-shop to maintain customers' licensing
Connect Zoho CRM account profile with NetLicensing customer
Get licensing details for invoices from Labs64 NetLicensing
Shortcut to open customer profile in NetLicensing
Configuration
NetLicensing Licenses View
The Customer view at NetLicensing Management Console showing Customer profile with all associated Licenses. Having this information in Zoho CRM would connect CRM and Licence Management system and significantly improve vendors workflow.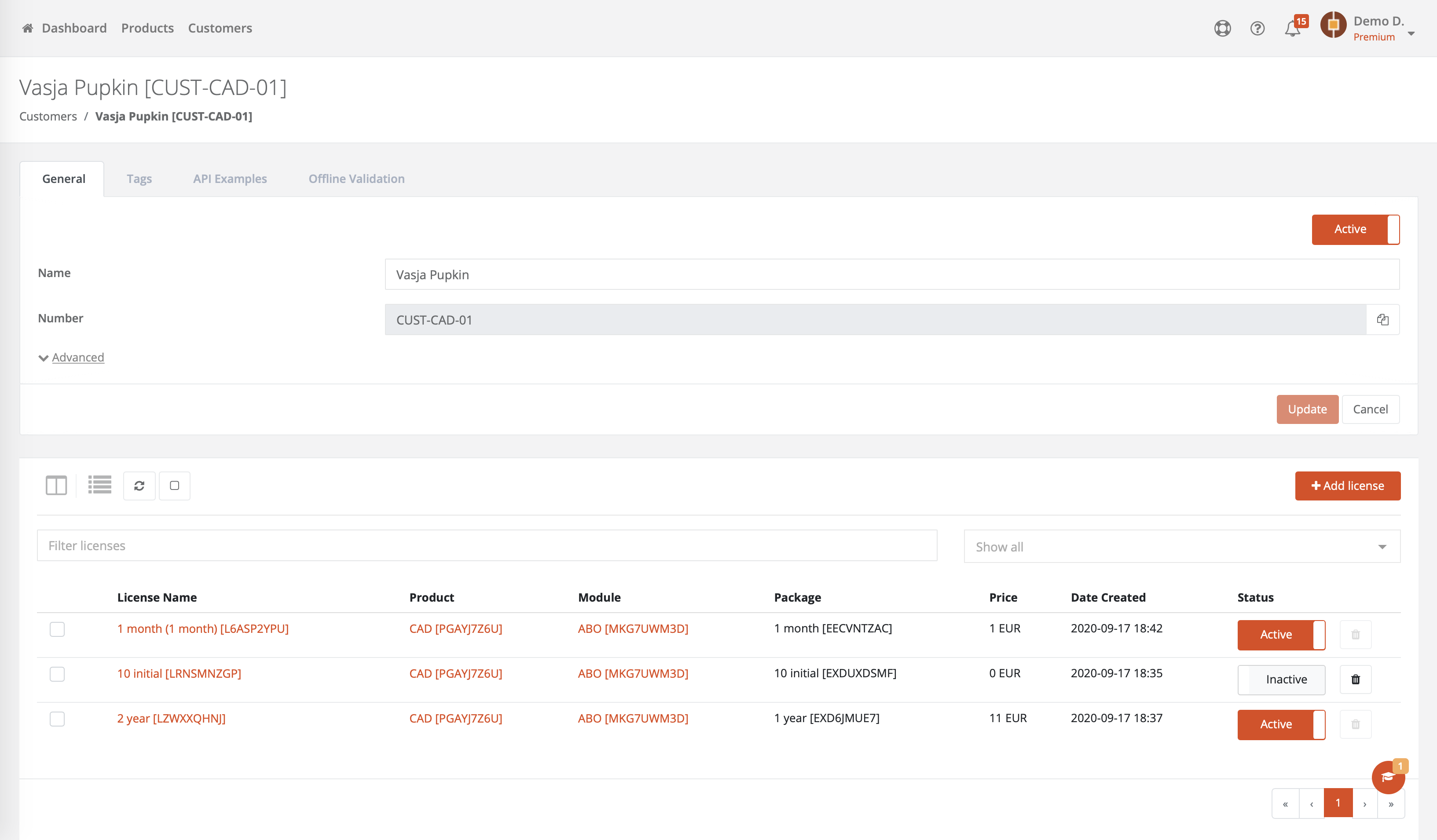 NetLicensing API Key
The information kept in the NetLicensing can be retrieved using the RESTful API, where all the requests need to be authenticated using API Key. A new API Key can be created at "Settings - API Access" page.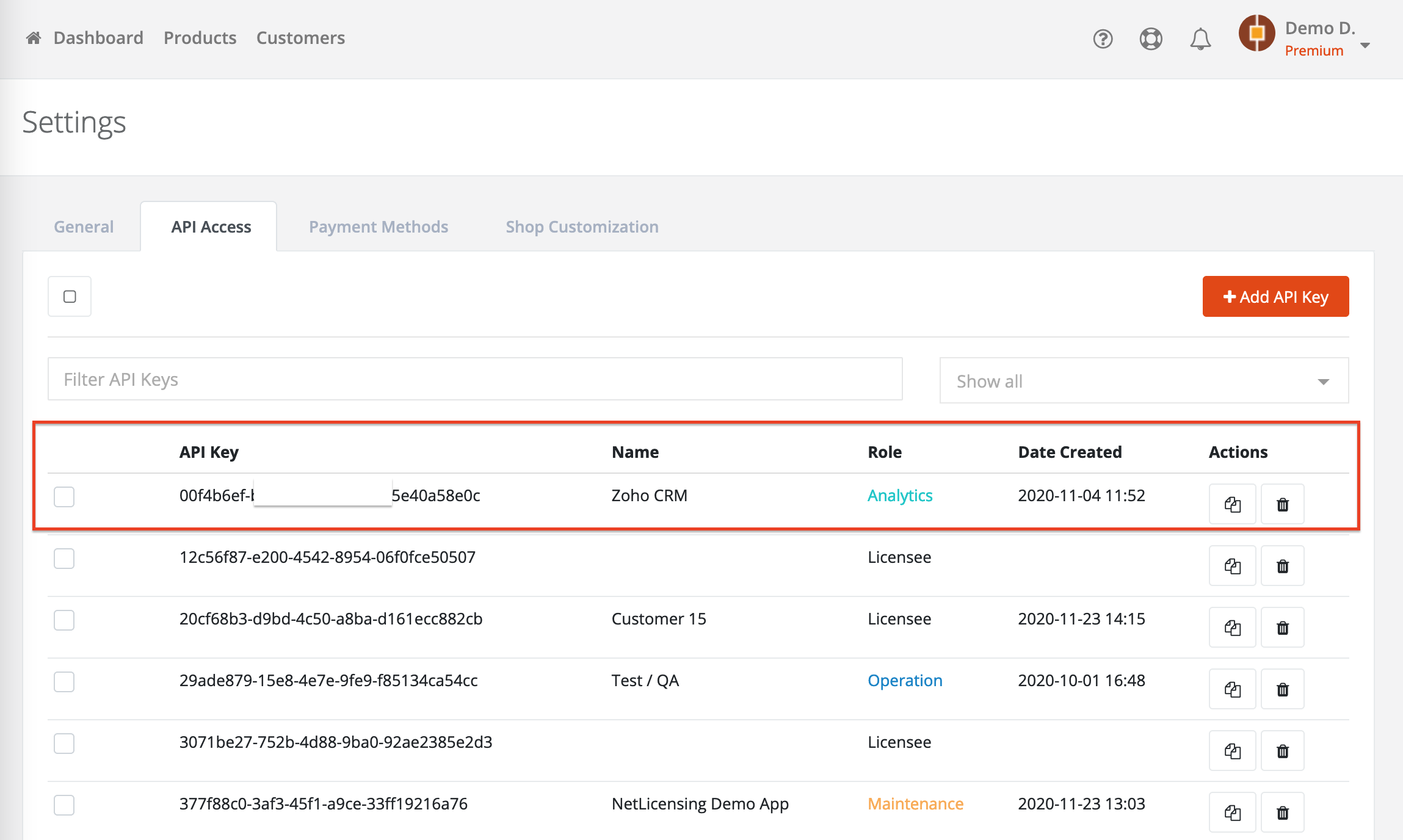 Configure Zoho CRM
Created API Key need to be used in the Zoho CRM configuration for the variable "API Key".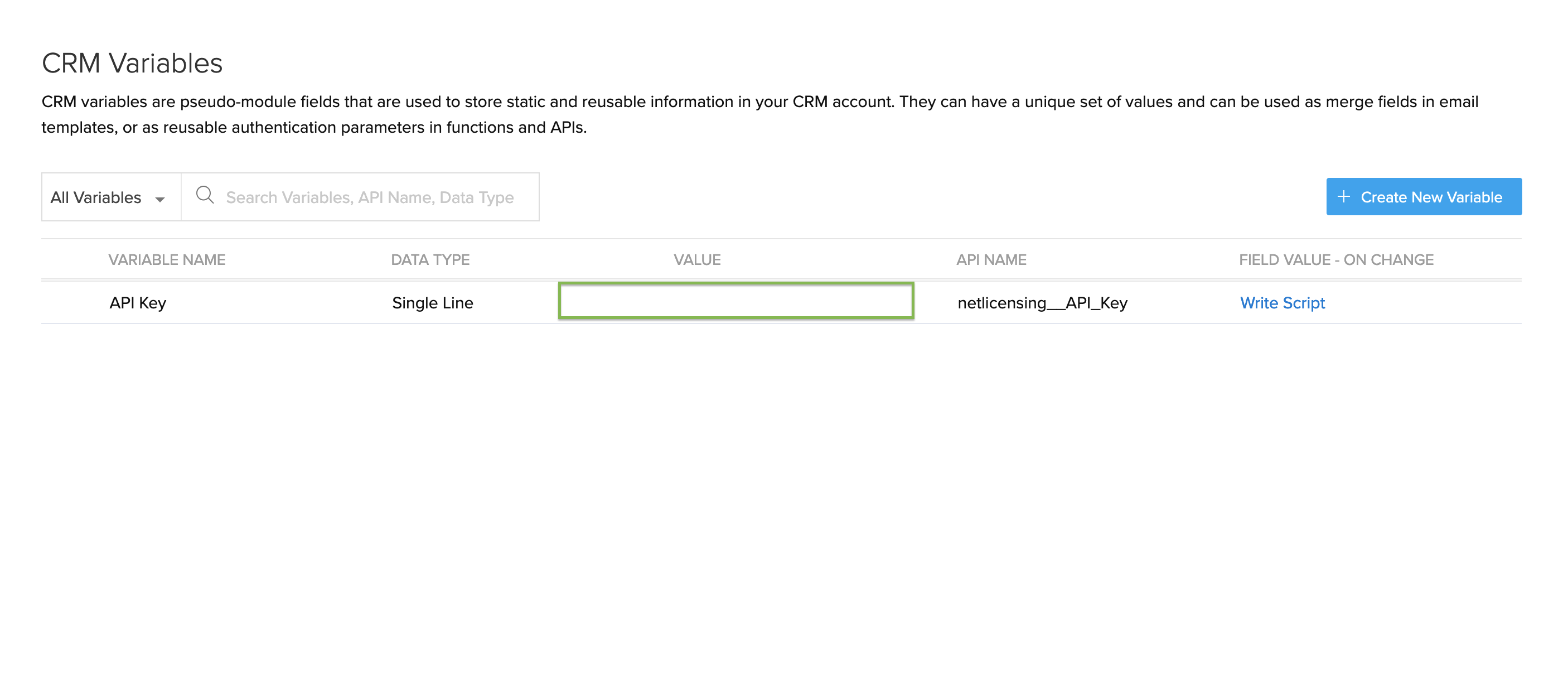 Zoho Account: Customer Number
Provide NetLicensing Customer Number in the corresponding Account field.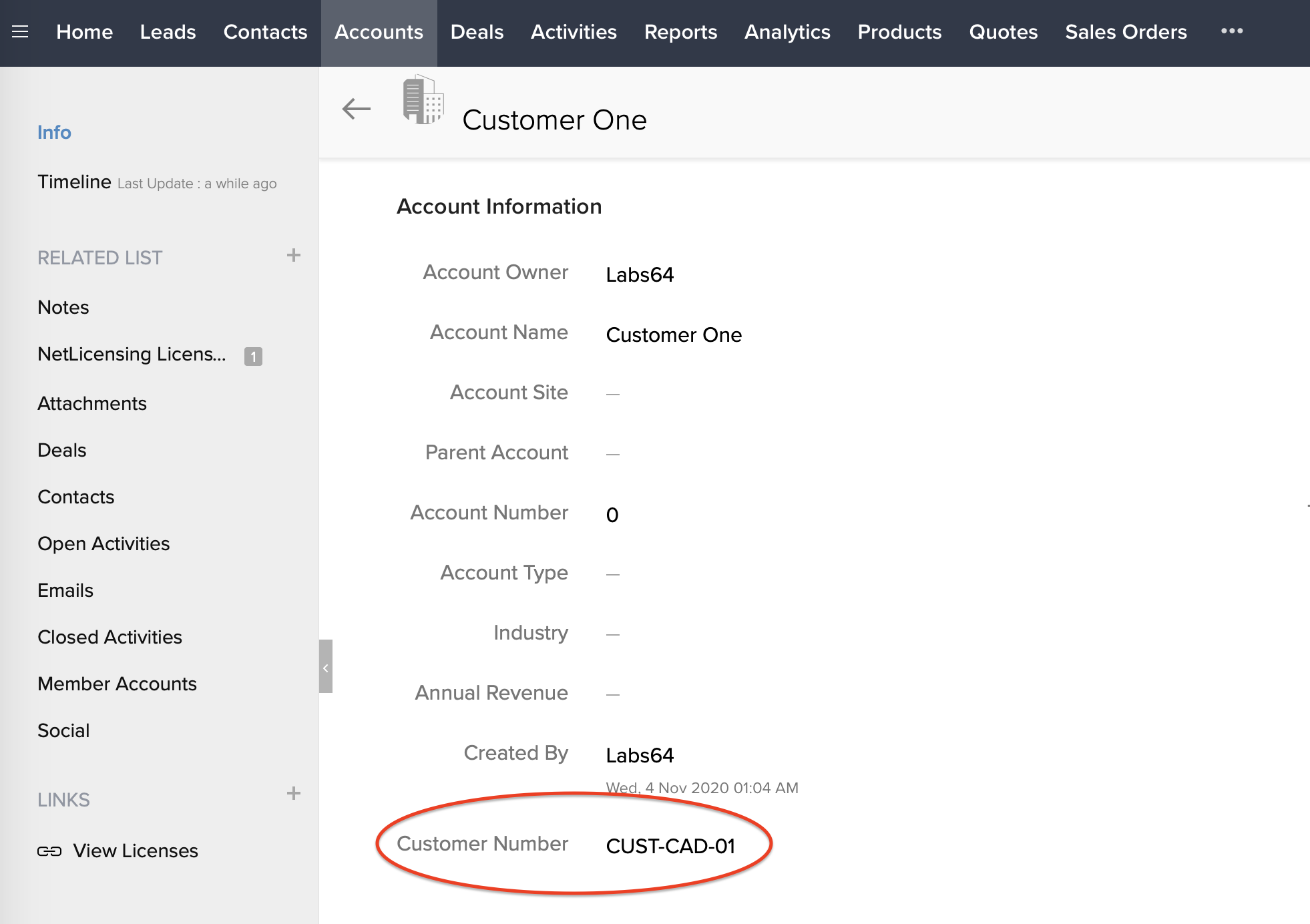 Having this field filled, the licensing data will be retrieved and shown in the "NetLicensing Licenses" list.
Zoho Account: NetLicensing Licenses as related view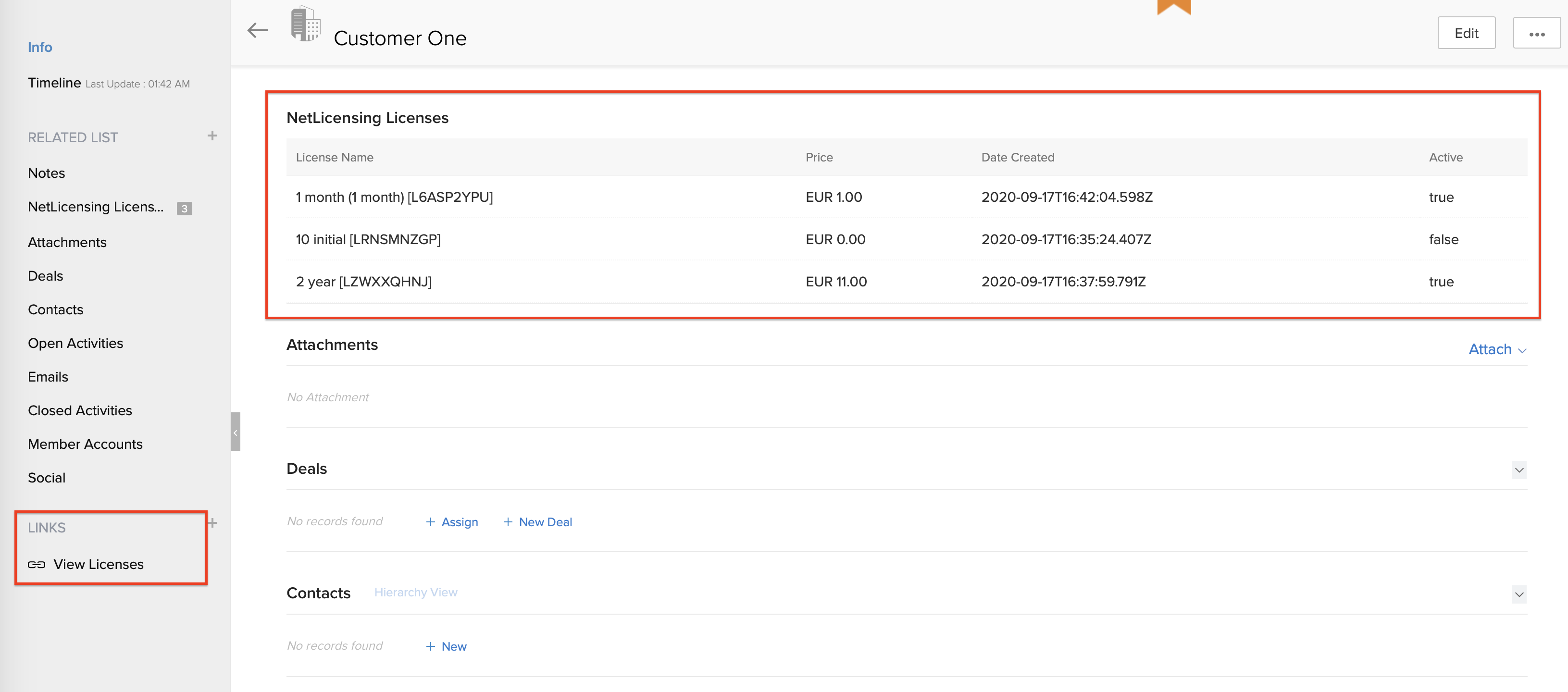 References
Zoho CRM * is an online Sales CRM software that manages your sales, marketing and support in one CRM platform. Sign up now and earn $100 credits instantly!
Management Console - NetLicensing Management Console
---
* this is an affiliate link; we get commissions for purchases made through this link at no extra cost to you.
---